I am very sorry for my absence for the past two weeks ... as I mentioned before, I was mui-mui busy creating lotsa stuff last week ... but I'm baaaa-aaaack!! Hopefully I can get on a more regular schedule ...
Actually, you will be hearing from me SEVERAL times this week as I showcase some things I made with some of my good "old" ISC (Innovative Stamp Creations) stamps!! Do ya ever notice how you buy that stamp set you just HAD to HAVE ... use it once, or twice ... then seem to have lost your mojo for it?? Sometimes if you just shake it up a bit - change the medium, layout, or even the technique - and you can find some of your old faves turning back into NEW faves, kwim?
That's what the girls at ISC are doing this week. We are dusting off some of our old FAVES and trying something new with them!!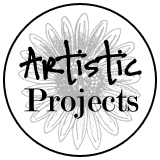 We thought it would be fun to try to make a template/mosaic type card. How fun!! I haven't made one of these in like, forEVER!! AND it lets you play with multiple images from the same set in ways you would never have thought of before!!
If y'all leave a comment on this post (or the posts of ANY of the ISC Creative Architects' blogs) over the next three days you will be eligible to win a FREE ISC stamp sheet of your choice. You can even comment on the ISC Blog, too!! It's that simple. Leave a comment and you get in the drawing to win. Pretty easy, eh?? At the end of the three days (this coming Wednesday), winners will be chosen, so don't miss out!!
Stamps:
About Me by ISC
Paper:
Basic Gray, Crushed Curry, Always Artichoke, Whisper White
Ink:
Basic Gray, Crushed Curry, Always Artichoke
Accessories:
Gray Taffeta Ribbon, small pearl sticker, pop-up glue dots